Pamfou Dressage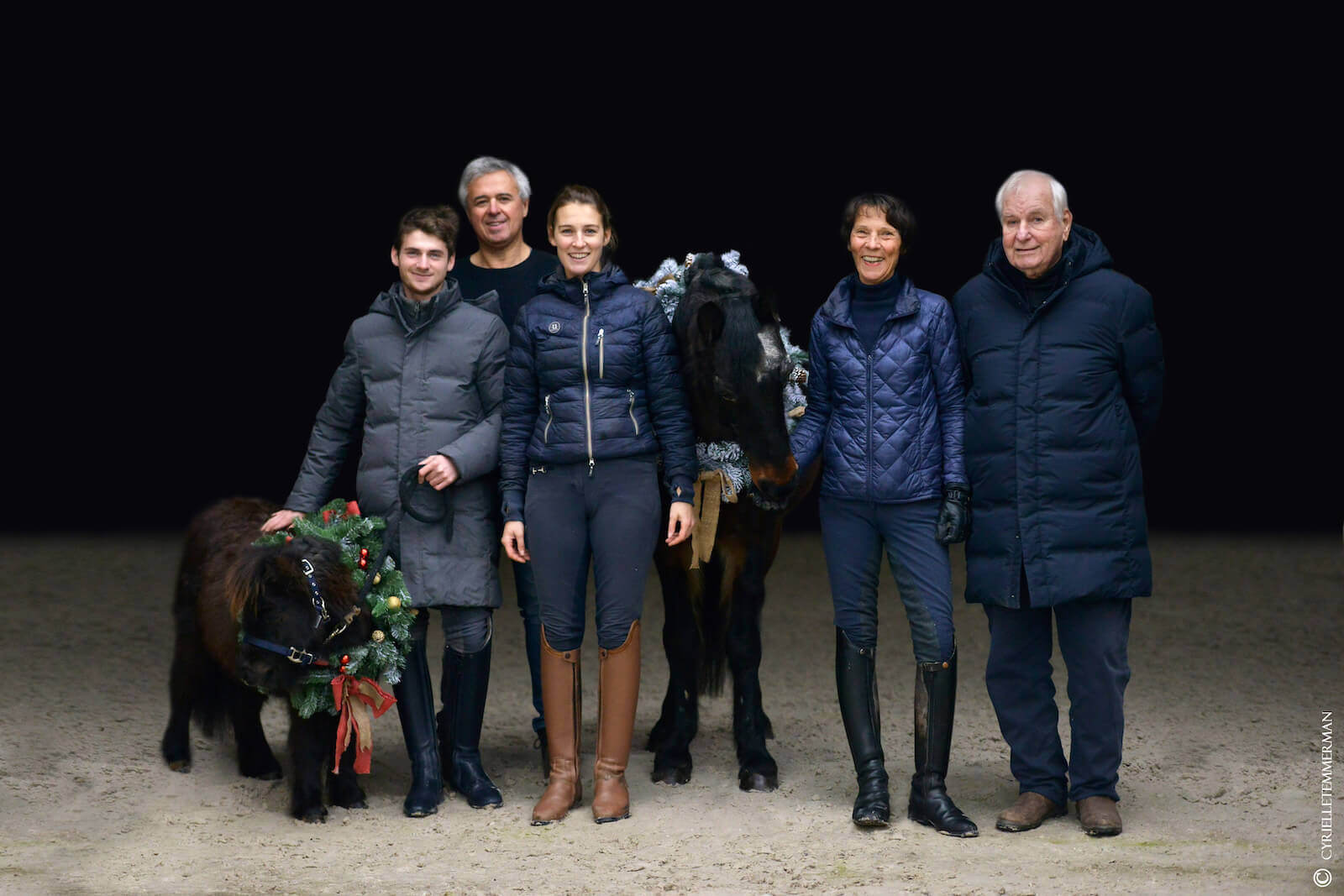 Created in 1978 by Isabelle Judet and her husband Jean Claude Cheret, Pamfou Dressage is an equestrian facility located 58 kilometres south east of Paris, close to Fontainebleau. Today, the business is being run by partners Camille Judet Cheret and Corentin Pottier and focuses on top level sport. Close to Roissy and Orly international airports, our stable is a strategic platform for sales and training. Several international riders train in Pamfou Dressage and many quality horses are being prepared for sport or sales.
The Pamfou Dressage Team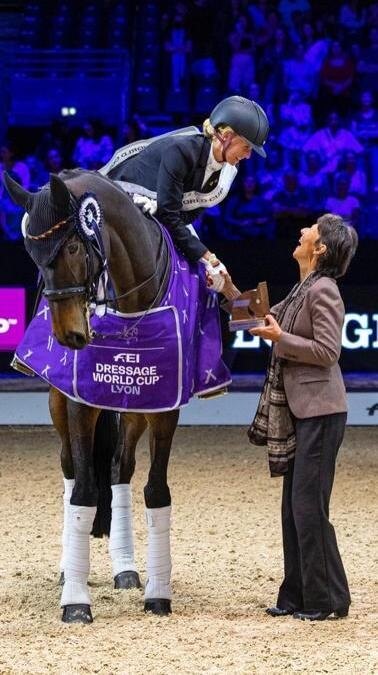 Isabelle Judet
Isabelle Judet is a 5* international dressage judge for the International Equestrian Federation (F.E.I.). Professional rider and trainer, she was chef d'équipe for the French team from 1991 to 1994 then national team trainer from 1999 to 2002, including for the Barcelona Olympic Games. She won the Passion de Femmes trophy in 2008. She has traveled the world to judge the most prestigious dressage competitions. Several times on the panel for world and European championships, she was president of the ground jury of World Equestrian Games in Caen 2014 and World Cup Final in Paris 2018.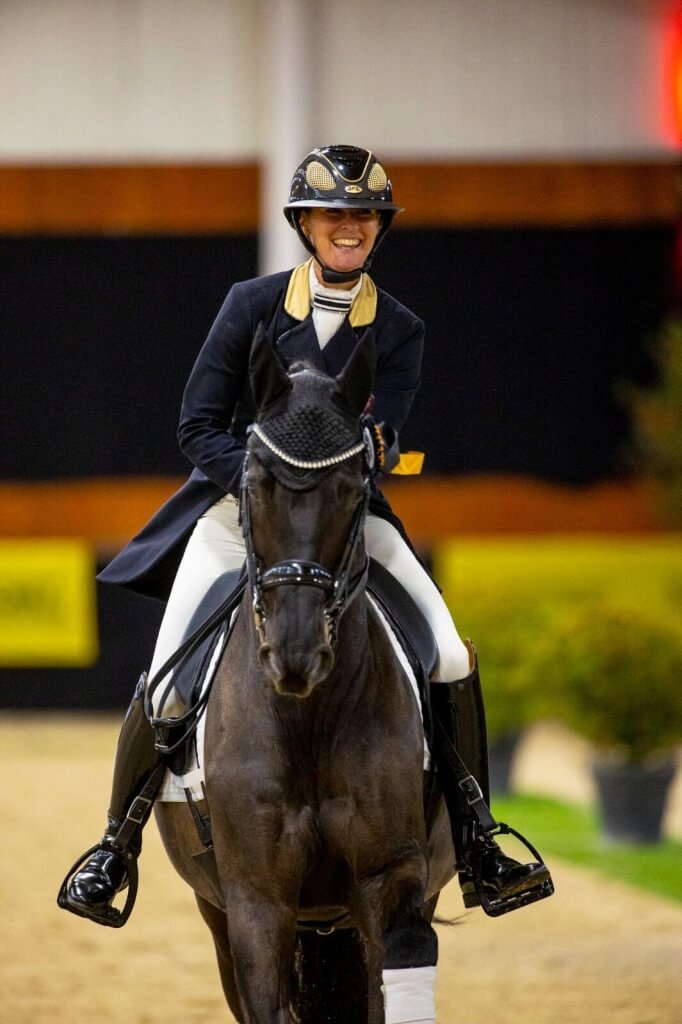 Camille Judet Chéret
Camille was first selected to represent her country on the French team for European championship is 2013 when she was still a pony rider with her very first ride Etel du Martray. She competed in five European championships, one Young Rider World Cup final, one World Breeding Championship for Young Horses in 2018. With Mister Grand Champ, she placed 7th at EC Ermelo in 2009. She rode a total of approximately 30 horses in competition, ten of them being at Grand Prix level and was selected by the French Federation about 100 times for international events. Camille has a Master degree in Communication from Sciences Po Lille and a Bachelor of Arts in Politics and International Relations from University of Kent. She has obtained her DEJEPS - AHN degree to teach dressage.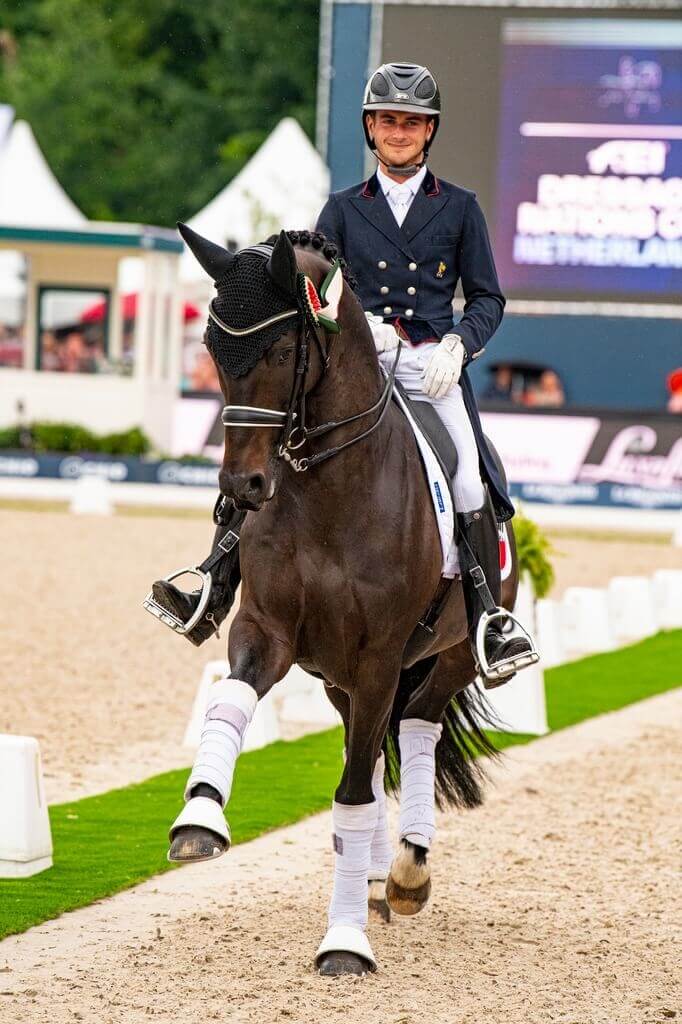 Corentin Pottier
Corentin was part of the French team at World Championship Herning in Danemark in 2022 with his horse Gotilas. Together, the were already 7th of World Breeding Championship in 2018 and since then took part to several Nation's Cups, CDI5*, CDIW. With Gotcha, he has also been a part of the youth French team, participating in two European Championships. He has a master degree in Finance from Dauphine University in Paris and also passed his DEJEPS - AHN degree to teach dressage.
The initiatives carried out by Pamfou Dressage
ID HORSES
In 2019, Camille and Corentin created an investment fund to buy, promote and sell top quality dressage horses. The world market developing at great speed, our team at Pamfou Dressage believed in building up an ambition sales project to offer top sport horses to their growing clientele. ID HORSES invests in high potential prospects, develops their training further, competes them up to the highest level then offers them for sale.
If you would like to know more, please contact us.