Selling a horse with Pamfou Dressage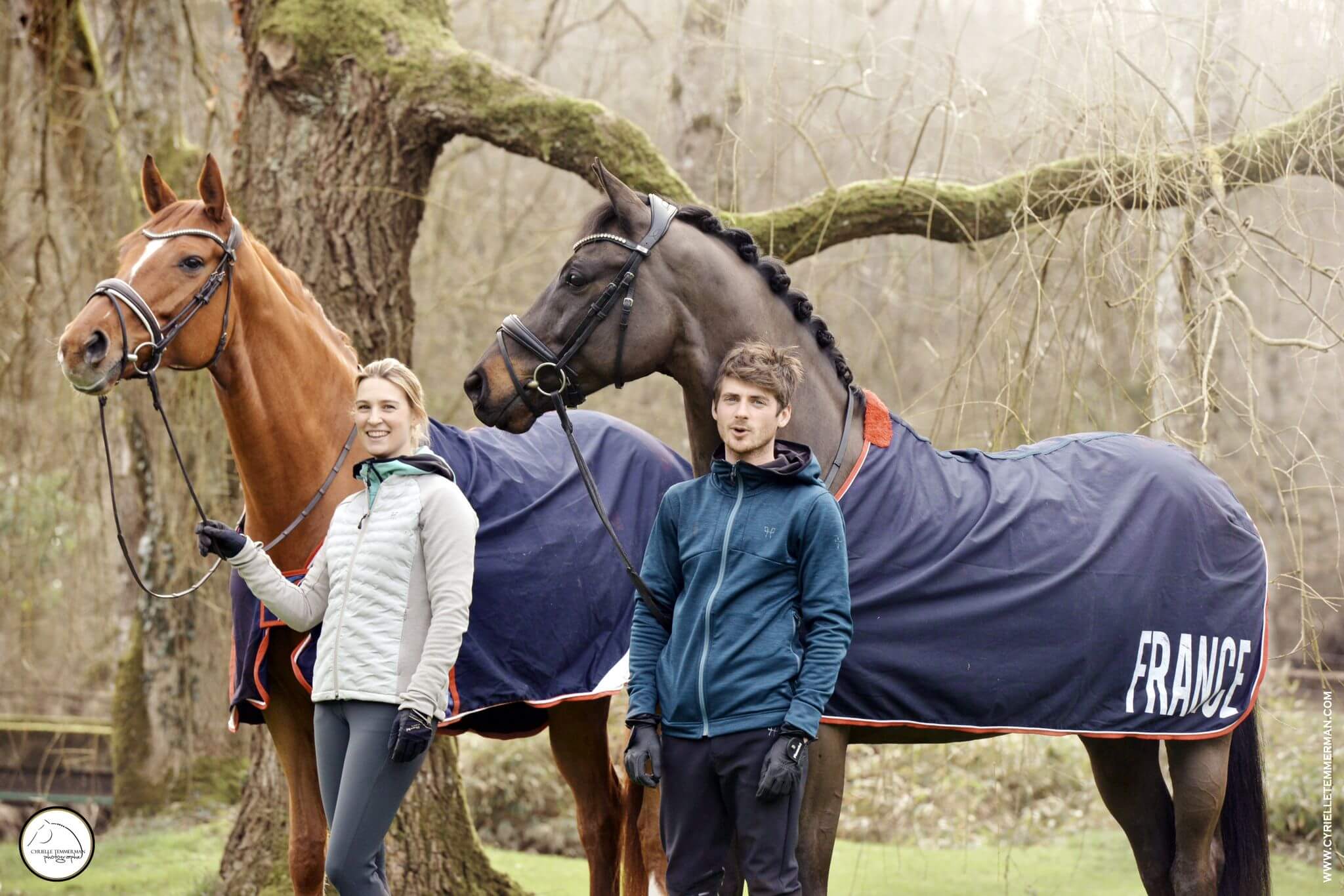 There is no doubt you love your horse, you care for him and you want what is best for him. Nonetheless, it sometimes becomes a necessity to sell that beloved horse. You don't have enough time, you need the money, the horse no longer matches your expectations … Why not, that's also ok ! We assist you in the process to make sure your horse goes to the right home, finds a lovely new owner. We are also here to make sure the transaction goes smoothly. We can lead you step by step through the sales process, advice you on the strategy and sales price, manage the promotion and marketing of the horse, finalise the sale handling all paperwork.
Thanks to Pamfou Dressage's efficient system, international network and massive visibility on social media, it took less than three months to sell my horse. I received regular updates and training videos during his time in training at Pamfou Dressage. I highly recommend this option

Julien V. Professional rider
Step 1 : Schedule a vet check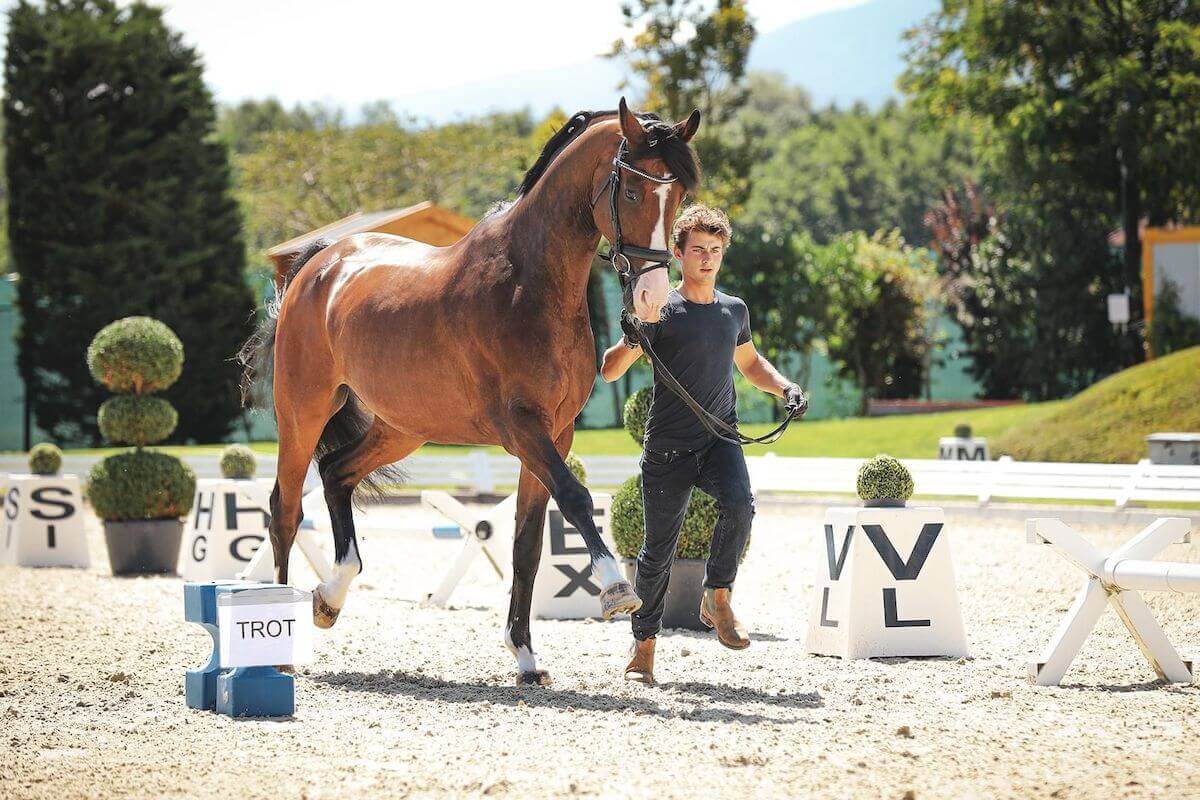 Having your horse checked by a specialised vet is the first step before actively offering your horse on the market. This must include a medical exam, a clinical exam (flexion tests, circle on hard and soft ground), X-rays (legs, back, neck …) and eventually blood tests if export is considered (piroplasmosis). The medical findings will help define the appropriate price of your horse. The conclusions must be recent and complete in order to properly offer your horse for sale.
Step 2 : Create quality photos and videos
Before offering your horse for sale, our team will have a rider test your horse. Having an outsider try the horse will allow a non biased evaluation. It is also the opportunity to film the horse in order to build up a proper sales video. Testing your horse will help us collect informations to define the fair price, assess the time frame in which we hope to sell the horse, evaluate the buyer's profile… Our clients trust our expertise, our impressions about a horse. They usually question us about our personal appreciation of the horse, our feelings riding him. Our buyers ask for advice based on our own experience with each horse. Of course, test riding is also the perfect occasion to make the necessary photos and videos, enough to provide a thorough portrait of the horse.
Step 3 : Close the deal by signing a contract
Not only do we advertise and market your horse, we also identified potential buyers. We handle 100% of discussions and negotiations with clients yet still inform you of any serious development. You can be just as involved as you wish to be, the point being you can totally rely on us and delegate responsibility. You won't have to waste time with prying web surfers or genuine clients who unfortunately don't have the required level or budget. We will make sure to filter out serious matches, schedule trials, coordinate appointments (vet, transport company…) We also draft contract and supervise the transfer of ownership.
Your horse in training at Pamfou Dressage
A day/week test riding your horse at Pamfou Dressage
Trying your horse in your stable
Corentin and Camille make a very efficient team to sell dressage horses. They are fully committed and sincerely have each horse's interest at heart, finding the perfect home and match between horse and rider. I am truly satisfied with their work

Laurence A. (Breeder, horse in training)
Transparency is our key word
Let's face it : the perfect horse doesn't exist. Our job is simply to present each horse thoroughly by drawing out his characteristics as relevantly as possible as we aim to match him to the most suitable rider. The first rule to find the right buyer is to describe the horse exactly as he is. That is why clients must have access to an excellent film library. Videos must be complete and attractive with regard to both content and form. Nowadays, clients have access to a flurry of horses for sale thanks to unlimited content on websites and social media. Videos are more and more sophisticated and convincing. Even a very average horse can seem appealing thanks to professional video editing and epic music. Aesthetics are just as important as technical performance when it comes to horse videos. It's not only about offering a quality horse, its also about how he is being offered. We will make a difference for the promotion of your horse because we know how to chose the right words and images to promote him. There is no place for improvisation, only for utmost professionalism. Buyers feel safe conducting a transaction with a world famous dressage stable because they can inquire about our methods and reputation. Buying a horse with Pamfou Dressage sounds reassuring, it is a pledge of expertise and experience.
Our horse was sold in California. Everything was perfectly organised. We have regular news and are delighted to see he and his new owners get along very well. We thank Pamfou Dressage for their excellent services

Christèle B. (Amateur, horse in training)
I have mandated Pamfou Dressage to train and sell my horse. The transaction went quick and smooth, everything was very transparent. The horse was well trained during his stay at Pamfou Dressage and it was also a great opportunity to do all the vet examinations required. After only six weeks, he flew out to the United States. I am glad he found a great home and makes his new owner happy

Valentine H. (amateur, horse in training)
Privacy policy
We assure you discretion and a top quality service if you decide to put your horse up for sale in our website. By no means will your horse be offered to a wide audience but more of a pinpointed high class clientele specifically interested in his particular profile. No information about your horse will be disclosed unless we personally allow it after assessing the client is a serious prospect. Your horse can be offered either publicly or privately on our website but either way, no indications on his detailed identity will be given at first sight. Once our team has made sure budget and profile are suitable, we will open access to further information to registered customers.