Buy a horse with Pamfou Dressage
Buying the right horse
It's not only about buying a good horse, it's about buying a suitable horse.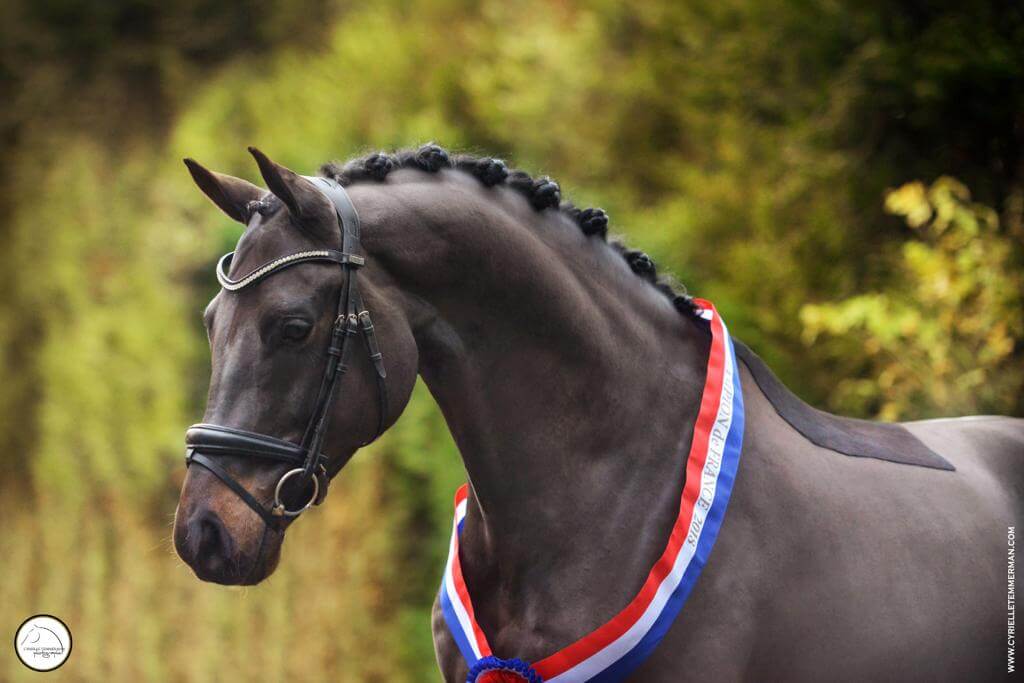 It takes a lot of time and effort to find the right horse. Watching videos, joining sales groups on social media, researching horses for show record on the internet, making phone calls to sellers, sending emails … that's a lot of time spend horse shopping, time you would rather spend enjoying your new horse !
Our goal is to make the whole process more efficient. According to your criteria, out team will select the most suitable horses, crossing out those who appear too young, too old, too expensive, too strong, too hot …
We focus on your specific needs to offer only the horses who match your level and goals.
Do you have a full time trainer?
Will your horse be turned out?
Do you wish to compete?
Are you shy or brave, do you like a forward horse or a quiet horse?
It's not only about age, size and gender. The challenge is to find a horse who will fit your equestrian lifestyle, your personality.
We don't all have the ambition, budget or experience to ride a Valegro, a Totilas. We are not all aiming for the Olympic Games or World Championships. Our job is to give each and every single one of you the opportunity to find a horse who will make you happy and fulfill your dreams as a rider.
To make those dreams come true, we share all informations about the horses we offer for sale with full transparency. We will answer each of your questions personally and describe every horse as thoroughly as possible.
Our dressage stable was created in 1978 and has specialized in sales the past 20 years
Your intuition about how I like a horse is incredible

Michaela G. USA (sale on video)
Browse on our search engine or Discover our selection of dressage horses for sale
Christina & Eden Junior Balkan Champion 2021 (Greece)
Yoann & Favian qualified for European Young Rider Championship 2021 (France)
Therecia & Cicero winner of the FEI World Dressage Challenge 2022 (Singapore)
Sudipti & Chinsky qualified for Asian Games 2022 (India
Laura & Dude bronze medal at French Young Horse Championship 2022 (France)
Estelle & Quaterlion CDIYR winner in Wellington 2022 (Switzerland)
Ariana & Freixenet 3rd place CDI2* 2022 (India)
Browse on our search engine
Discover our selection of dressage horses for sale
We know how important your research is. It's a huge financial investment, a even bigger emotional engagement. It might be a choice for life, your only shot at getting a horse. Anyway, it's always a huge responsibility and an important decision. Our team is constantly on the lookout for top dressage horses. We look for the best horses in terms of quality, character, experience. Each horse is unique. There is one out there who is perfect for you. There are so many horses offered for sale, you have so many options. We give you full access to our selection and are available to discuss your project privately. Some horses are offered exclusively on our website. You can access some of the horses through the search engine. More horses are adverstised in a restricted area of our website. You can access those after logging in. Our website is regularly being updated. Inform us about your research and you will automatically be send a notification if a suitable horse is added to our catalogue.
Many amateur riders choose Pamfou Dressage to advertise their horse for sale. They want to be sure to find a good home and serious customers. We are proud that so many professional riders ask we promote their horses to make sure the best service is provided. We carefully select each and every horse : they are tested under the saddle by a team of experts and classified according to their potential, character, ride ability.
The horses we offer for sale have been tested and approved by our team
Buying a horse can be stressful, let alone buying one sight unseen from so far away. Camille has made this experience such a positive one. From selecting to shipping. She handled everything perfectly. She was always open and accommodating to all our concerns and questions. She tirelessly provided custom made videos that in the end really convinced us that the horse she selected for us is indeed a good match for our twelve years old daughter. She meant everything that she said and when our horse arrived, he is indeed everything that she promised he would be. He has the best temperament as she said and most importantly is the perfect match for our little girl. We couldn't be happier. We will not hesitate to buy from you and Pamfou Dressage if we are in the market for another horse

Viviyanti H. Singapore (vente sur video)
Buying a horse in full awareness
To make the right choice, you must have access to a maximum of informations concerning the horse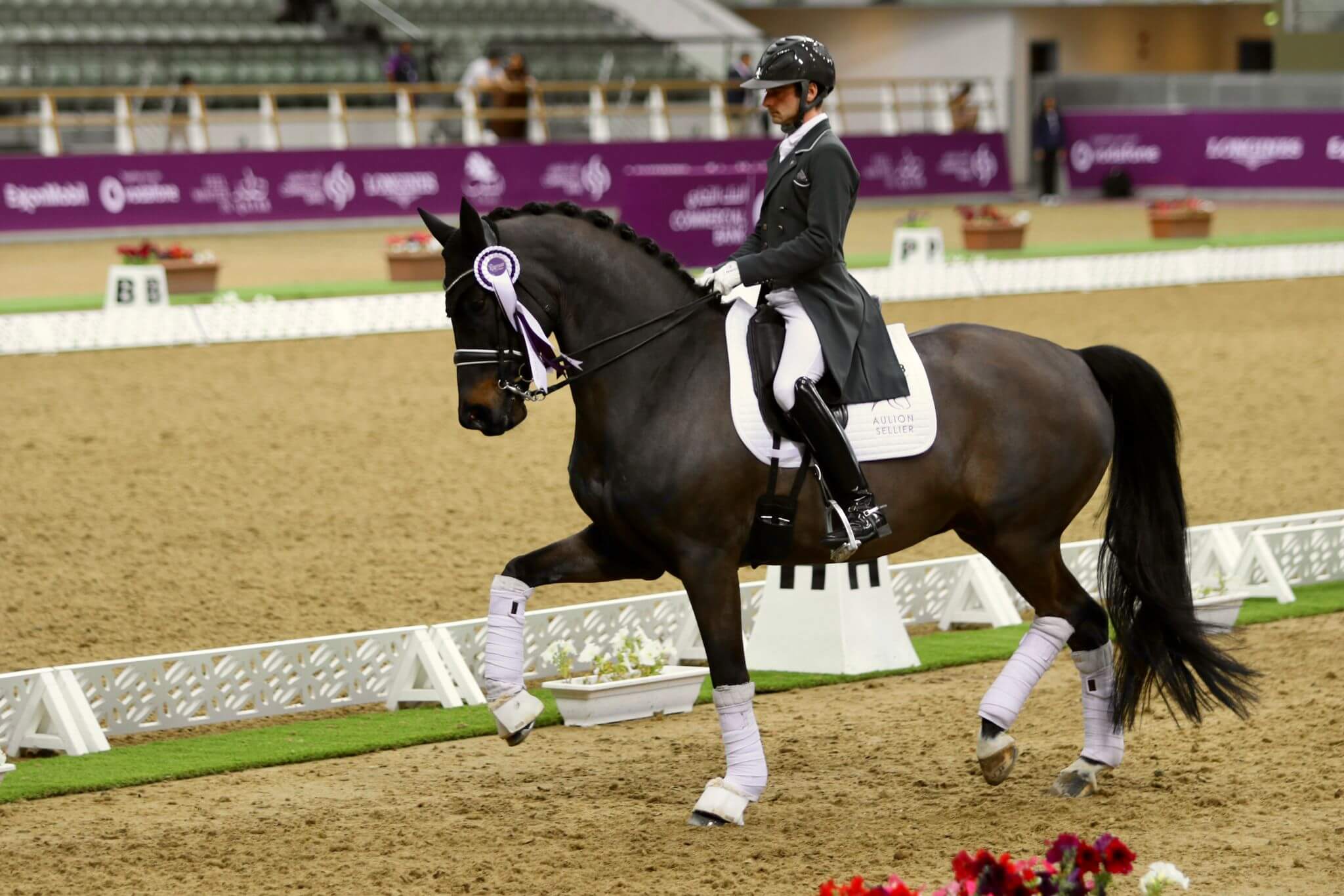 Did you ever have a crush on several different horses in only one day ? So many videos of horses for sale show up on our Instagram profile every day, all absolutely stunning ! Fortunately for our bank accounts, it is easier to fall in love than to actually buy a horse. In reality, you sometimes love a horse on video, go a try him and return totally disappointed. You've taken a day off at work, spend a whole day travelling, paid for your trainer to join you and all of this for nothing. Sometimes it works out, the horse is just as great as you had imagined, you feel super excited, you've picked a nickname for your future horse, you've bought the newest PS of Sweden outfit but in the end he doesn't pass the vet check.
We want to make sure this kinds of misfortune don't happen. Of course, there is no guaranteeing everything will work out perfectly. We don't have a magic wand turning every horse into your dream horse with perfect X-rays.
However, it is in our power not to recommend a horse we feel ill suited or making sure you get access to X-rays before travelling to try a horse. Your vet should definitely check those out at the very beginning of the process to prevent any waste of time, money and hope.
We strongly urge you to show the videos of any horse that might interest you to your trainer. (S)he is the person who knows you best. We always try to present the horses as they are, with their qualities and imperfections. No horse is perfect, but as long as you know what to expect things will work out. Our goal is not to present as many horses as possible but to make sure we show you the right horse.
All the horses you see everyday on social media, beautiful horses, stunning ones … I never felt that I wanted to contact anyone. But when I saw him … You have been such an available person with this never ending information about him. He behaves just like you told me. So happy with the communication you and I had and all the information you provided me.

Camille is so committed, professional and at the same time personal makes you feel very safe in the process. I receives the entire veterinary inspection on film and had direct contact with the veterinarian. The transport of the horse was performed in the best way.

I can really recommend Pamfou Dressage for anyone looking for a new horse and maybe especially for you who buy sight unseen. Thanks Camille for being so helpful and friendly. It's nice that we have continued contact and I really feel that you care

Ulrika B. Suède (achat vidéo)
Satisfied customers is what keeps our business alive
Transparency, trust, guarantees as key words in horse shopping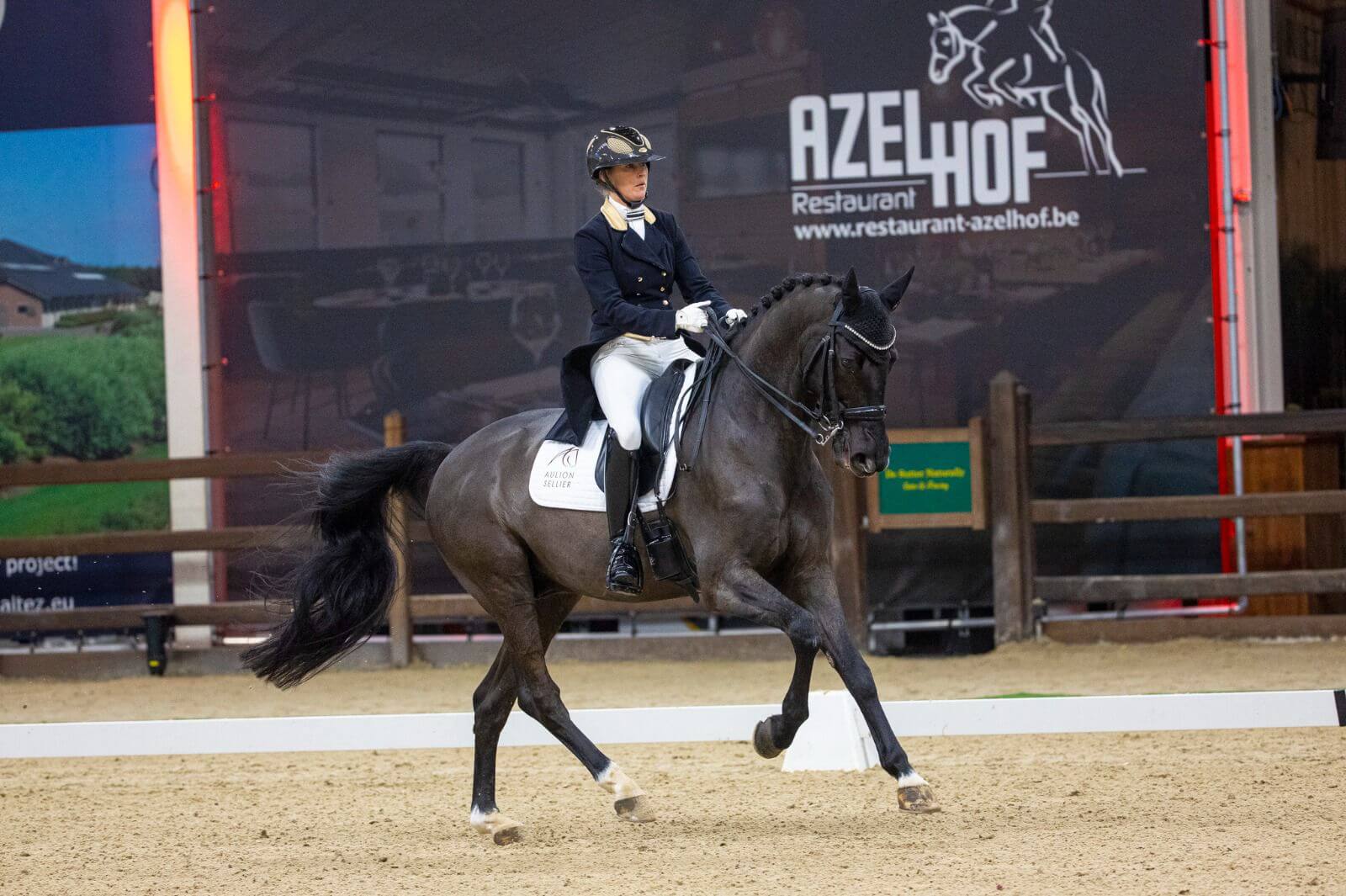 Buying a horse means welcoming a new member in your family, it's the beginning of a new project, a new chapter in your life. We know how important it is to get it right. You can trust us to share as much information as possible about each horse, background and show record, vet history and character. When the sellers allow it, we are also happy to share the name of the horses so you can make your own research online. We want you to make the right choice and are ready to help in every way to make that happen. An honest communication is the key to a straightforward sale and to a pleasing deal. Your satisfaction is essential to our longevity and we have the serious intention of keeping you happy ! A signed contract will seal each sale and the payment will be made directly to seller.
From the first encounter it was a marked difference in how willing to help Camille was. Understanding that we would have to buy without meeting the horse in person, she provided video after video in all types of settings and behaviors to give us a very clear and solid understanding of his strengths and weaknesses (of course, I have yet to see any of the latter !)

Not only did he come as advertised (even better, with extra "buttons"), but she was very hands on during every step leading up to transport and follow up after it was complete.

My trainer who has had many such interactions remarked often how lovely, easy and helpful Camille was in the process. I am forever in their debt for finding my boy for me. If I ever have the chance to buy another horse, I am not wasting time : Pamfou will be my first call

Courtney NG, USA (vente sur video)